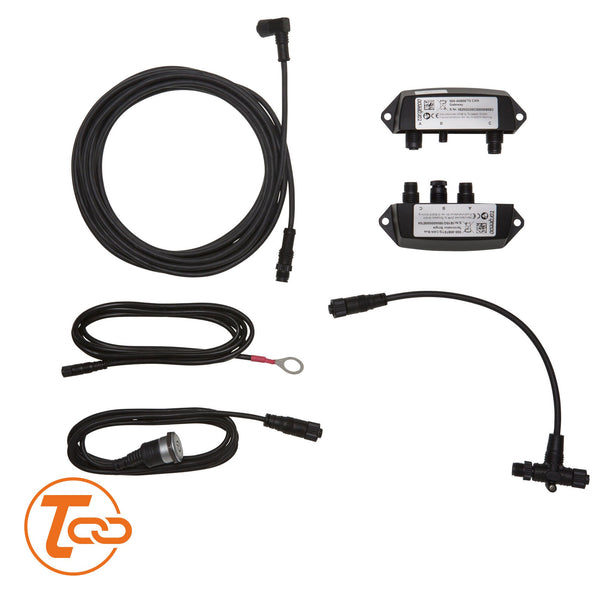 Product description
---
Gateway set for the use of

Power 48-5000 batteries with Cruise 4.0 or Cruise 10.0 (not required for Cruise 10.0 R/FP TorqLink, art. no. 1240-20 and 1252-20).
Power 48-5000 battery without Torqeedo motor.
the Display Gateway (art.no. 1966-00) in a Cruise system with Power 24-3500 and remote throttle (art.no. 1918-00).
Attention: the TorqLink Gateway Set is already included in the scope of delivery of the aluminium throttles art.no. 1949-00, 1950-00, 1951-00 and 1952-00.
Ordering information
---
Item number: 2217-00  | EAN: 4260113695098
Warranty: 2 years for non-commercial use
Equipment included: TorqLink gateway, TorqLink terminator incl. emergency stop bridge, on/off switch for Power 48-5000, gateway supply cable for systems without Power 48-5000, 5m extension cable (5-pole) as well as T-cable (5-pole)